Industrial Plant Construction
Complete systems for industry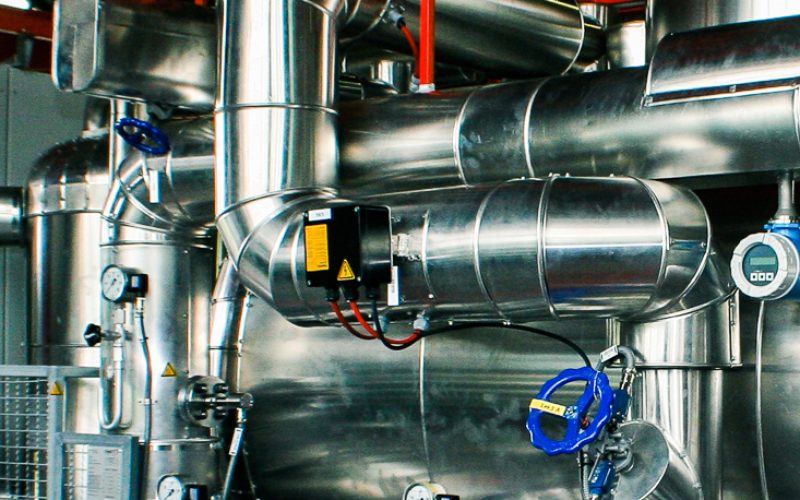 TUBE-TEC fabrication know-how is to be found behind normal day-to-day applications and products of our daily life. Just one example is the production of Titanium dioxide (TiO2), a predominantly white pigment, that finds its use as foodstuffs additive in toothpaste, chewing gum and cough lozenges.
As to the technical applications of Titanium dioxide which account for about 80% of the total usage, are paints in their many & varied forms, plastics and textiles whereby Titanium dioxide creates optimum surface characteristics.
Cylindrical tube coil systems are required in the manufacture of TiO2 pigments; the coils being made from Nickel-based material, which is one of the best extremely heat-resistant materials on the market.
There are very few materials in this world that can perform this job at such high temperatures. TUBE-TEC with its technical welding expertise has already supplied complete systems with this type of technology, thus proving it has the corresponding project management on an international level.
Applications for our heat exchanger systems in industry are many and varied. In most cases our systems are involved in the generation process heat required in fabrication sequences. These can be economizer packages with collectors and waste heat recovery boilers for production machines in the production of chipboard or even with individual bends according to isometrics in high pressure pipework.
APPLICATION EXAMPLES
Waste heat recovery boilers for generating power
Heaters for process heating
Heat transfer plant using oil for the paper & timber industry
Turnkey systems for chemical processes