Highest quality standards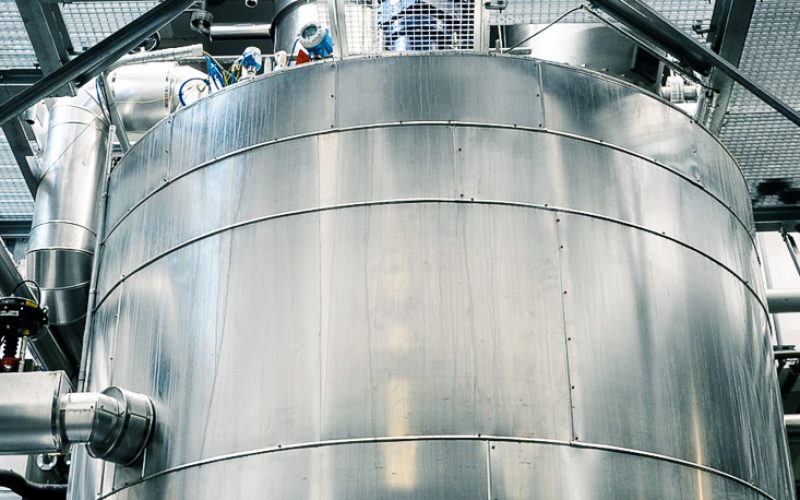 Whether in the dairy industry, in processes such as pasteurising, in the brewing industry in the thermal treatment of wort, yeast, mash or in the fruit juice & drinks industry, conservation of juices, fruit concentrates, sugar solutions, tea and soft drinks – tube coil systems from TUBE-TEC find use in more ways than you can imagine.
This is where high quality stainless steels come into their own- they are treated in the so-called "white fabrication zone" at TUBE-TEC, where there is strict separation of carbon steels and stainless steels. Production takes place under highest quality & hygiene standards.
Often welding seams are ground away as well as complete tube coil systems are electrolytically polished, in order to comply with the stringent demands on surface sterility made by the food industry.
Specialist welding technology processes such as automated TIG Plasma welding as well as orbital processes are deployed for lowest root protrusion in circumferential welds. The foodstuffs industry demand the highest of quality and TUBE-TEC has accompanied its clients for many years now with high precision welding technology and increasingly more with CNC-controlled tube forming technology with tight tolerances.
APPLICATION EXAMPLES
Heating coils for chocolate manufacture
Coaxial evaporators and curved piping for dairies and breweries
Steam generators for the sugar industry
Complicated tube coil systems in stainless steel for edible oils & margarine manufacture
Tube coils and curves for the coffee industry
Tube elbows for the tobacco industry