In this type of shell-and-tube heat exchanger, the heating surface consists of straight tubes that are firmly installed in the tube plates on both sides.
In this design, the tube bundle cannot usually be pulled, but forms a fixed unit with the shell. An exception here are the straight-tube heat exchangers with a so-called floating head. We will be happy to explain details on this and on straight-tube heat exchangers as a whole in a more in-depth discussion.
Most common application: Steam condensing and supercooling.
We will be happy to inform you about the individual designs in a personal consultation and determine the optimum design for your application together with you.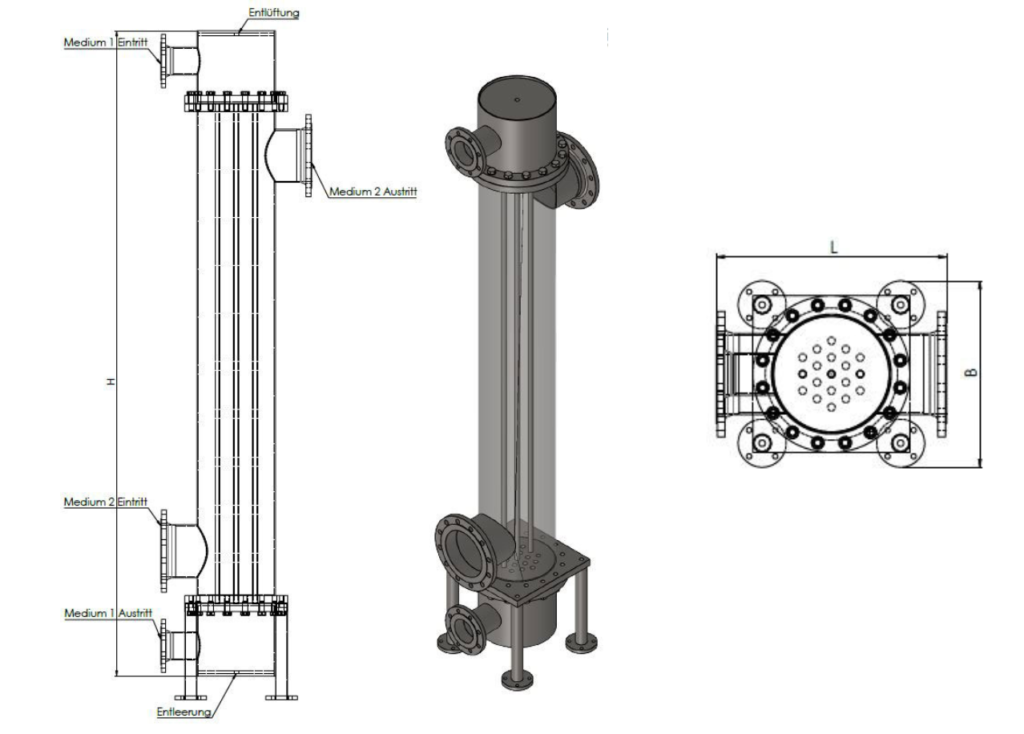 ADVANTAGES
Subcooling of condensate well controllable
good cleaning possibilities of the pipes
usually lower pressure drop on the pipe side than with U-pipes